职称英语写作范文
作者:
岱恩小编
2023.03.15 16:21

0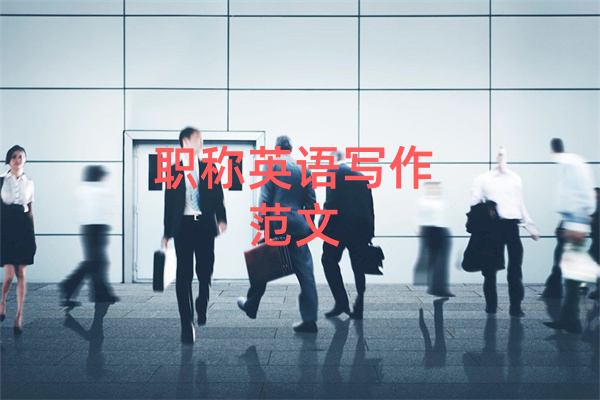 由于职称英语写作的题目和要求都不同,因此很难提供一个固定的范文。但以下是一些写作范文的例子,供参考:
例一:一篇英文商务电子邮件
Subject: Invitation to attend the product launch event
Dear Mr./Ms. _________,
We are pleased to invite you to attend our new product launch event, which will be held at the Grand Hyatt Hotel on September 15, 2023, at 2 pm.
This event will showcase our latest product line, and you will have the opportunity to meet our team members and learn more about our company. The event will also feature a keynote speech from our CEO, Mr. John Smith, and a networking session with industry professionals.
We would be honored if you could attend and share your insights with us. Please confirm your attendance by September 1, 2023. We look forward to seeing you there.
Best regards,
[Your name]
例二:一篇英文推荐信
To Whom It May Concern,
I am writing to recommend Mr./Ms. [name] for the position of [position] at your company. I have had the pleasure of working with [name] for [number] years, and I can attest to [his/her] strong work ethic, professionalism, and dedication to [his/her] work.
[Name] has proven [himself/herself] to be a reliable and hardworking team member, consistently meeting and exceeding [his/her] targets. [He/She] is also a quick learner and has a keen eye for detail, making [him/her] a valuable asset to any team.
In addition to [his/her] professional skills, [name] is also an excellent communicator and team player, always willing to go above and beyond to ensure the success of the team.
I highly recommend [name] for any position within your organization, and I am confident that [he/she] will be a valuable addition to your team.
Sincerely,
[Your name]
以上是两个写作范文的例子,供参考。在考试时,要根据具体题目和要求进行写作,注意格式、语法和用词等方面的准确性,同时在文章中表达清晰、逻辑性强。