GMAT800分常考词汇
作者:
岱恩小编
2023.03.15 16:21

0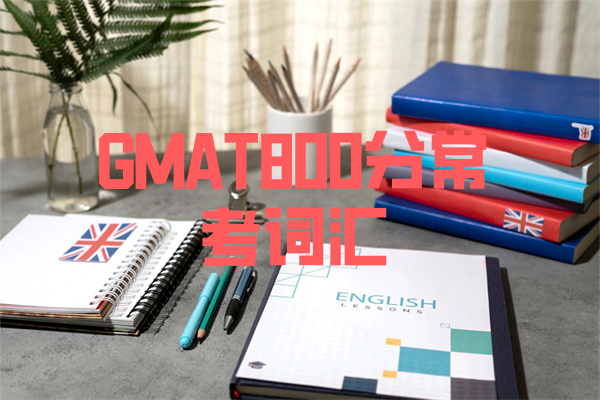 GMAT考试常考词汇是备考的重点,以下是一些常见的GMAT800分词汇及例句:
Aberration - something that differs from the norm or expected result (异常)
The unexpected poor performance was an aberration from the athlete's usual winning streak.
Alacrity - cheerful willingness or eagerness (乐意)
The employee's alacrity to help her colleagues made her a valuable member of the team.
Ambivalent - having mixed feelings or contradictory ideas (矛盾的)
The student was ambivalent about which college to attend, as each one had its own strengths and weaknesses.
Apathy - lack of interest, enthusiasm or concern (冷漠)
The leader's apathy towards the company's financial problems led to its downfall.
Catalyst - a person or thing that precipitates an event or change (催化剂)
The new technology was a catalyst for change in the industry, making old methods obsolete.
Disparage - to criticize or belittle (轻蔑)
The politician's attempt to disparage his opponent's achievements backfired, as it made him look petty.
Esoteric - intended for or likely to be understood by only a small number of people with a specialized knowledge or interest (深奥的)
The author's esoteric novel, filled with obscure references and allusions, was popular among academics but not the general public.
Facetious - treating serious issues with inappropriate humor (爱开玩笑的)
The comedian's facetious remarks about a recent tragedy were met with outrage and criticism.
GREgarious - sociable, fond of company (合群的)
The GREgarious host made sure that everyone felt welcome at his party.
Mitigate - to make less severe or harsh (缓和)
The doctor recommended taking aspirin to mitigate the patient's headache.
These are just a few examples of GMAT800分常考词汇. It's important to have a strong grasp of vocabulary in order to succeed on the GMAT, as it is an essential part of both the verbal and analytical writing sections.