小托福词汇精练文章案例
作者:
岱恩小编
2023.03.15 16:21

0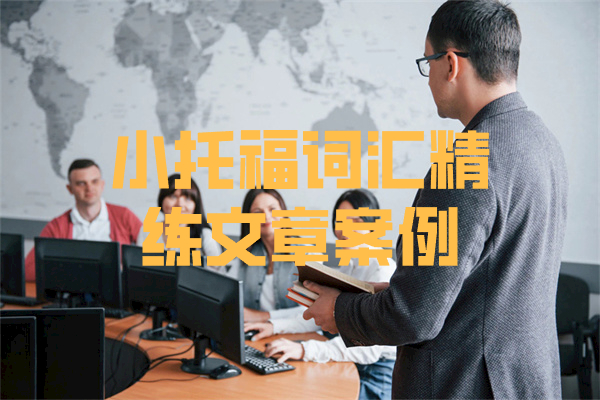 以下是一篇小托福词汇精练文章的案例:

■ There is no doubt that learning a new language is challenging. It requires persistence and dedication. One of the biggest obstacles to language learning is vocabulary acquisition. However, with a strong foundation of basic vocabulary words, it becomes easier to acquire more advanced vocabulary words.

■ Basic vocabulary words are essential for everyday communication. Words such as "hello", "goodbye", "please", and "thank you" are important in any language. Additionally, basic vocabulary words such as "food", "water", and "sleep" are necessary for survival. These words are often introduced in beginner language courses and should be mastered before moving on to more advanced vocabulary.

■ Once basic vocabulary words have been mastered, it is time to move on to more advanced vocabulary. Advanced vocabulary includes words that are more specific and complex. For example, "obstinate" is a more advanced word that means "stubborn". It is important to note that knowing advanced vocabulary words does not necessarily mean that one will be fluent in a language. Fluency requires knowledge of grammar, syntax, and the ability to form sentences.

■ The key to mastering vocabulary is prACTice. Flashcards, quizzes, and reading are all effective ways to prACTice vocabulary. Additionally, using vocabulary words in converSATion and writing will help reinforce their meanings and improve retention. It is also helpful to learn vocabulary words in context, rather than simply memorizing a list of words. For example, reading books or articles in the target language can help students learn vocabulary words in context.

■ In conclusion, vocabulary acquisition is an essential component of language learning. Basic vocabulary words provide a foundation for more advanced vocabulary words, which are necessary for fluency in a language. PrACTice and exposure to vocabulary words in context are key to mastering vocabulary.