职场英语对话场景口语
作者:
Pear
2023.08.18 11:17

0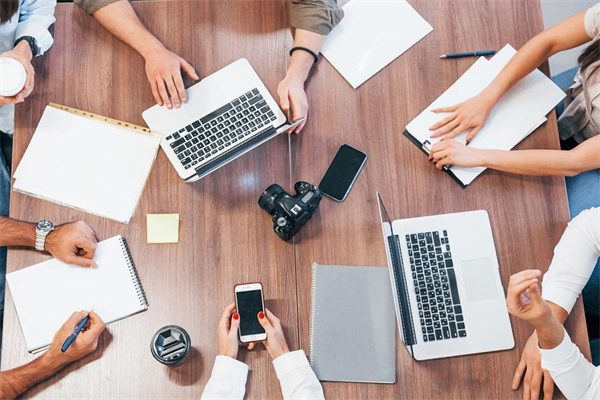 在职场中,英语对话是非常常见的。下面是一个关于工作会议的职场英语情景对话:
场景:公司召开一次部门会议,讨论下一个季度的工作计划。
A:Good morning, everyone. Thank you for joining this department meeting. Today, we will discuss our work plan for the upcoming quarter. Let's start with an overview of the current situation. John, would you like to begin?
B:Sure. As you all know, our department has been focusing on improving customer satisfaction and retention. Over the past quarter, we have implemented several initiatives, such as launching a customer feedback survey and enhancing our customer support services. As a result, our customer satisfaction rate has increased by 15%.
A:That's great progress, John. Thank you for your efforts. Now, let's discuss our goals for the next quarter. Mary, what do you think should be our primary focus?
C:I believe we should continue to prioritize customer satisfaction. In addition, we should also work on expanding our customer base by targeting new market segments. By conducting market research and developing targeted marketing campaigns, we can attract more potential customers.
A:That's a great suggestion, Mary. Acquiring new customers will be essential for our growth. Now let's move on to the action plan. Michael, can you share your thoughts on this?
D:Certainly. I think we should allocate resources to enhance our product offerings. To stay competitive in the market, we need to continuously improve and innovate. By investing in research and development, we can introduce new features and functionality to our products, which will attract both existing and potential customers.
A:That's a valid point, Michael. Innovation is crucial in today's dynamic business environment. Finally, let's discuss the timeline and responsibilities. Sarah, could you please summarize our discussion and assign tasks accordingly?
E:Certainly. So, our main focus for the next quarter will be on improving customer satisfaction, expanding our customer base, and enhancing our product offerings. Based on our discussion, I will create a detailed work plan with specific milestones and deadlines. I will also assign tasks to each team member to ensure that everyone is clear about their responsibilities.
A:Great job, Sarah. Thank you for taking charge of organizing the work plan. I am confident that with our collective efforts, we will achieve our goals for the next quarter and continue to grow as a department.
B:Thank you, John. We appreciate your guidance and support.
以上是一个虚构的职场英语情景对话,希望能对您有所帮助。如有需要,我们随时准备为您提供更多的职场英语对话。