职场面试常用英语口语有哪些
作者:
Pear
2023.08.22 10:08

0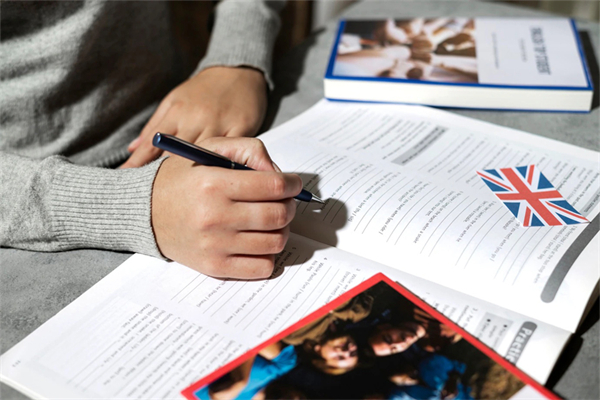 在职场面试中,熟练掌握常用的英语口语表达是非常重要的。以下是一些常用的职场面试英语口语,帮助你在面试中更流利地表达自己。
1. Self-introduction 自我介绍
- Hello, my name is [Your Name].
- I have a Bachelor's/Master's degree in [Your Field].
- I have [X] years of experience in [Your Field].
- I am skilled in [Specific Skills].
- I am excited to be here today and discuss my qualifications for [Job Position].
2. Talking about qualifications 谈论资格
- I believe my qualifications make me a strong fit for this position.
- My experience has provided me with the necessary skills to excel in this role.
- I have a proven track record in [relevant area].
- I am confident in my ability to [specific task/responsibility].
3. Describing strengths 描述优点
- One of my strengths is my ability to work well in a team.
- I am known for my problem-solving skills and ability to adapt to new situations.
- I am a highly organized individual with great attention to detail.
- I have strong communication and interpersonal skills.
4. Discussing past experiences 讨论过去的经验
- In my previous role at [Company], I was responsible for [specific tasks/duties].
- I have successfully managed and completed [project/task].
- I have experience working in a fast-paced environment and meeting tight deadlines.
- I always strive to exceed expectations and deliver high-quality work.
5. Expressing motivation 表达动机
- I am interested in this position because it aligns with my career goals.
- I am excited about the opportunity to contribute to the success of this company.
- I am drawn to the company's strong reputation and innovative approach.
- I believe this role will allow me to further develop my skills and experiences.
6. Asking questions 提问
- Can you tell me more about the company's culture and values?
- What are the main responsibilities of this position?
- How does the company support professional development for its employees?
- What are the next steps in the hiring process?
7. Closing the interview 结束面试
- Thank you for considering my application and giving me the opportunity to interview.
- I look forward to the possibility of joining your team and contributing to your company's success.
- If there are any additional documents or references you require, please let me know.
- I appreciate your time and consideration. Thank you.
以上是一些职场面试常用的英语口语表达。在面试前,你可以做些准备,将这些表达熟记于心,并多进行口语练习。自信和流利地表达能够给面试官留下良好的印象,提高你获得工作的机会。